Description
Releases November 26th, 2021
Card types

113 types

Rarity

Common: 44 types
Uncommon: 30 types
Rare: 26 types
Super Rare: 11 types
Secret Rare: 2 types

Contents

1 Booster Pack contains 12 cards each.
1 Box contains 24 Booster Packs.
Box Toppers
One of 6 parallel design Digi-Egg cards!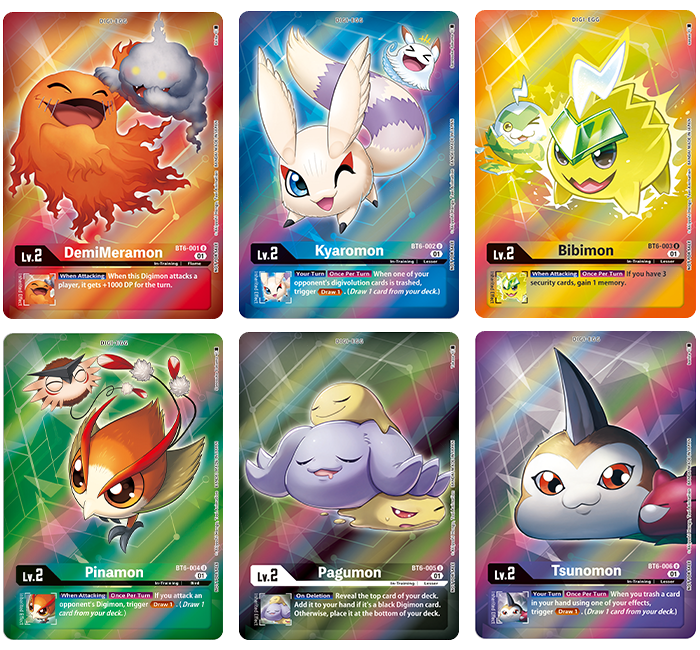 Each box comes with one random parallel design version of a Digi-Egg cards from main booster!
There's an extra box topper this time—every box includes a 1-Year Anniversary Promo Pack!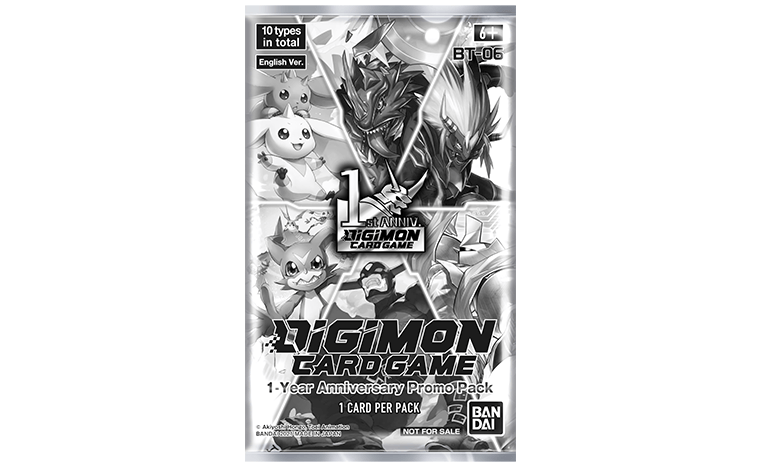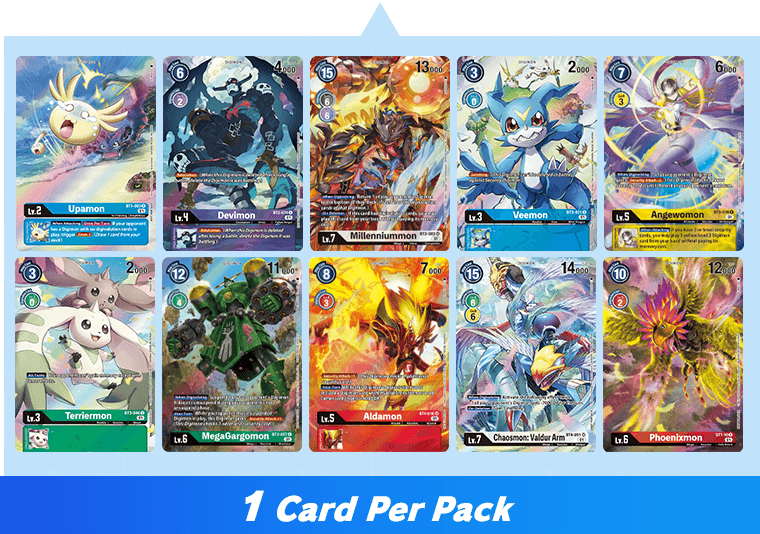 These packs include one of ten alternate-art promo cards voted on by fans to celebrate the game's first anniversary in Japan!
60